Reaperi Cycle [SEGA Dreamcast]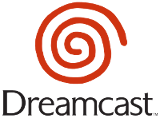 Reaperi Cycle is a SEGA Dreamcast game filled with alchemical knowledge, old tales and mystical symbols. It's the hidden path in the forest, seen by very few. Are you one of them?
You find yourself as a spirit, devoided of a physical body. As you try to recover your original form, you'll meet with an old magician who is willing to help you, in exchange of a few favors. Don't waste any time! The earth spins around the sun and the phenix will appear, once again, whether you're ready or not!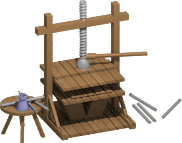 We're planning to release a short playable demo, called The Guild Hideout during the fall. Initially released only on our patreon, this demo should give you a bit of what is in store for the actual game.
While the game is developed exclusively for the Sega Dreamcast, it aims to be fully compatible with Dreamcast emulators! Every release made by the guild will be available as .cdi files and can be burned on a shiny disc or dropped into reicast/redream/lxdream/nulldc. Keep in mind that you might miss some precious VMU hints ;)
-----------------------------------------------
Magnes : Programming overseer
Muet : Graphics & scroll archivist
Cyril Irectus : Sculpting & lore crafter
Gabriel Ledoux : Electro-acoustic bard
-----------------------------------------------
More updates on the patreon!
And don't forget to follow us on itch to stay in touch!
Download
Click download now to get access to the following files:
Reaperi_Cycle_The_Hideout_Demo.cdi
125 MB